Whether you're waiting for the tram to work at the stop, about to hit your morning bicycle ride or deciding which of your baggy, wooly-knit sweaters to wear, one thing is for sure… Winter is well and truly upon us.
Making sure your feet are warm is a struggle of its own completely, getting all of us playing around with extra layers, shoving socks into shoes, sweaty feet and a whole host of (sometimes smelly!) problems.
So, here are a few tips to taking proper care of your feet this winter: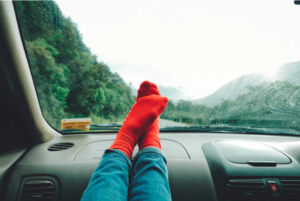 1) Know your size & style!
Avoiding nylon is a good general rule, however some modern socks are blends that have the benefit of 'wicking' the sweat molecules away from the skin. Try to stick to cotton or wool made socks where possible as these materials will also help with warmth and breathability, ensuring a good balance of comfort without the risk of choking your feet and causing serious perspiration. It's important to note that 'soft top' socks without elastic around the ankle are great for your feet! Be sure to know your size and shape, as elasticised socks that are too tight can impair blood flow to the foot, and exacerbate existing issues.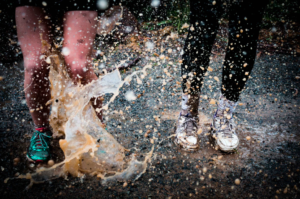 2) Keep shoes in good condition
In winter everyone wears thicker socks and after coming out of summer, it will no doubt take a little time to adjust. Make sure you have enough wiggle room in your socks and shoes to help avoid damaged nails due to pressure and corns etc.
3) Anti-perspiration
Anti-per spirants are your friend and you can use them to dramatically reduce the amount your feet let off sweat. There are ranges of products on the market that can help achieve this from creams to foot soaks, which can be beneficial if you are finding that your feet are turning a little smelly from excessive moisture etc.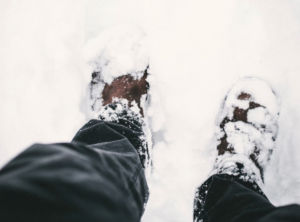 4) Pay attention to your feet
Make sure you keep an eye out for signs of poor or failing circulation such as purple or blue toes, any discolouration for that matter, any itchy areas or blistering near the toes or heel. Most of these instances can be put down to a change in weather and the environment for your feet, however if they start to bruise or persist, it is best to seek professional help.
5) Don't wear socks to bed!
Your feet need to breathe! Make sure to not wear socks to bed so your feet can recover from being inside your shoes all day. Heat up a wheat pack or something similar if your feet get cold, or tuck in your doona cover.
The best way to know if your feet are in tip-top shape is to consult your podiatrist. So, if you're experiencing any pain or discomfort, are diabetic, or have an old sports injury, make sure you schedule regular appointments with your podiatrist.
Good foot health is important for people of all ages, so make sure you take good care of your feet and talk to your podiatrist in Cannington if you're unsure of anything.